Well folks I hope you have not lost any sleep awaiting my next blog post as it has been too many months. While I do enjoy providing blog posts to my dedicated readers this past year has been a transition at 1girlwhotravels. I have focused on getting my travel photography skills refined and activating sales of travel photography items at craft market sales events and my own Etsy shop.
However I wanted to share highlights from 2018 to help provide some possible inspiration for your upcoming travel plans. This year included 32 flights to new destinations including Armenia, Tbilisi Georgia, Quito, Antigua Guatemala and Grenada. There was a total of 11 different hotels / AirBnBs during the year and return destination trips.
Highlights from 2018
Best natural site – Sunrise – Ocean City MD: I absolutely love the natural beauty that greets us daily in sunrise and sunset; some days are certainly more spectacular than others. Luck and natural beauty was on our side the morning we decided to get up for a 5:14am sunrise in Ocean City Maryland. I had seen a few images in local boutique shops of sunrises and could not imagine the prints were real. We were not disappointed with our very early wake up call which provided one of the most amazing sunrises I have ever seen. The colors were spectacular especially with the water and crashing waves. I was fortunate enough to share this magical memory with my sister which I will treasure forever.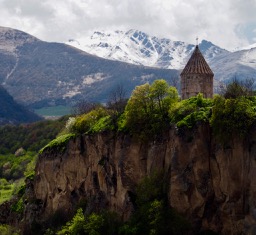 Best cultural site – Tatev Monastery – Armenia: There were many amazing historical and cultural sites that I visited during my travels this year. However Tatev Monastery takes the prize! It is nearly a 5 hour drive from Yerevan in the far south of Armenia near Goris in Syunik Province. You can arrive two different directions; drive up to the back side of the monastery or enjoy the Wings of Tatev. I highly recommend the Wings of Tatev to enjoy the breathtaking views as you arrive to Tatev. In addition, the Wings of Tatev is the longest funicular in the world at 3.2 miles distance! Tatev Monastery began in the 11th century with over 1000 monks with many valuable manuscripts, artwork and home to Tatev University starting in 1390. Unfortunately the monastery has been hit by earthquakes, fires and looting numerous times so many of the original items have disappeared. One thing that definitely remains is the architectural beauty which was pure delight!
Best meal & drink – La Tortilla – Antigua Guatemala: While in Antigua we had the opportunity to attend a cooking class one evening to create a traditional Guatemalan dinner. It was hard work cutting and cooking for hours but the end result was the best meal of the year! We feasted on our creations of chicken pepin, rice, handmade tortillas, beet salad and for dessert chocolate stuffed plantains. Also while in Antigua I found the most delicious and refreshing drink hibiscus tea that is made from hibiscus flowers. It has such a beautiful color and definitely makes you feel like you are on vacation.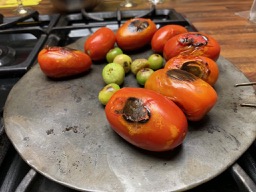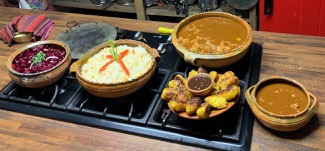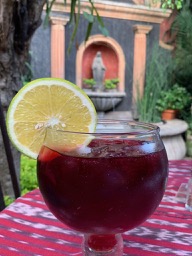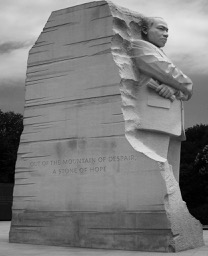 Best tour – Zohery Grand Tour – Washington DC:
Imagine my entire immediate family of 14 (7 adults and 7 littles) in Washington DC for a sightseeing tour like no other. I have previously been to Washington DC many times but never done a full city tour. Given that it was 106 degrees that day we opted for the tour bus with AC. The driver and tour guide was incredible engaging and entertaining the whole tour. He provided a live narrative to small group of 20 for the duration of the tour. There was incredible detail in the facts and figures about the buildings, statues, and general city knowledge. We all learned something and continued to quiz each other for several days!
Best festival – New Year's – Grenada: While New Year's Eve is an event celebrated around the world this was my favorite celebration for the year. Imagine yourself sitting on the beach with a few of your closest friends. The weather is absolutely perfect 80 degrees with a light island breeze and you can lie back to star gaze. You crack open a lovely bottle of champagne to pair with the fireworks display. A perfect way to finish 2018 and begin a prosperous new year!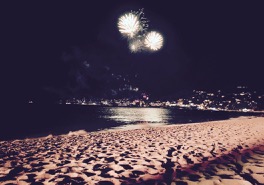 Seek your adventure!