My personal travel for 2016 brought me to many new destinations including the US states of South Carolina, Vermont and New Hampshire; the countries of Romania, Moldova, Bulgaria and Colombia; one questionable territory and a city that has been on my wish list for many years. At the end of every trip I reflect on my experience to denote the highlights, any challenges and most importantly what I learned.
This was a pretty busy year traveling on 35 flights and staying at 19 different hotels; however nothing compared to road warriors who travel relentlessly for work who are likely to quadruple these numbers. However keep in mind this is all vacation travel and don't dare ask the cost unless you want to pay the Visa bill.
Best Festival – Romania Annual Spring Ploughman Festival (April 2016): On our visit to Bran Castle we had the good fortune to be there at the time of the Annual Spring Ploughman Festival which is held to promote a good harvest for the crops. It was a beautiful display of local traditional clothing, music and dancing. In addition to all of this fanfare the ladies promenade around with enormous basket of pastries welcoming the public to enjoy the good harvest blessing.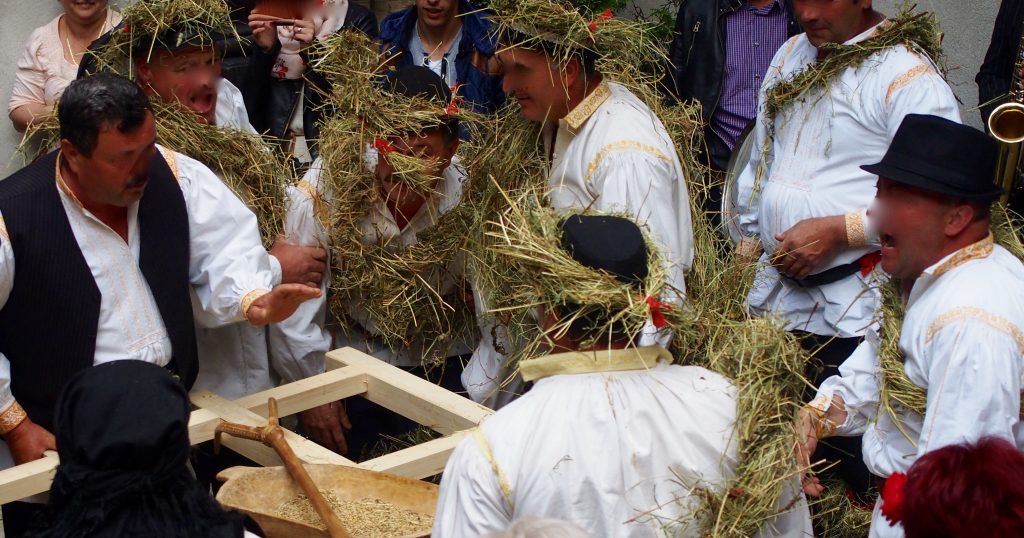 Best natural site – Fall Foliage Drive near Conway New Hampshire (October 2016): For many years I have wanted to travel out east to check out the fall foliage. However as an avid college football fan historically this had conflicting weekend priorities; until I sold my season tickets.
Timing is everything for fall foliage and that window can be very limited sometimes. There is only so much planning you can do in advance as it all depends on Mother Nature. Look at the historical weather reports and peak foliage reports to get a gauge of what weekends it might peak then book your hotel room asap. There is limited hotel rooms and everyone wants to be there when the fall foliage peaks! Check out possible driving routes but be flexible to changes based on the latest peak foliage report. Be sure to take your smartphone and backup charger to plan your revised driving routes.
Best site – Bucovina Romania Painted Monasteries (April 2016): Do you remember when I said UNESCO sites do not disappoint? This is definitely one! We sat mystified gazing at the frescos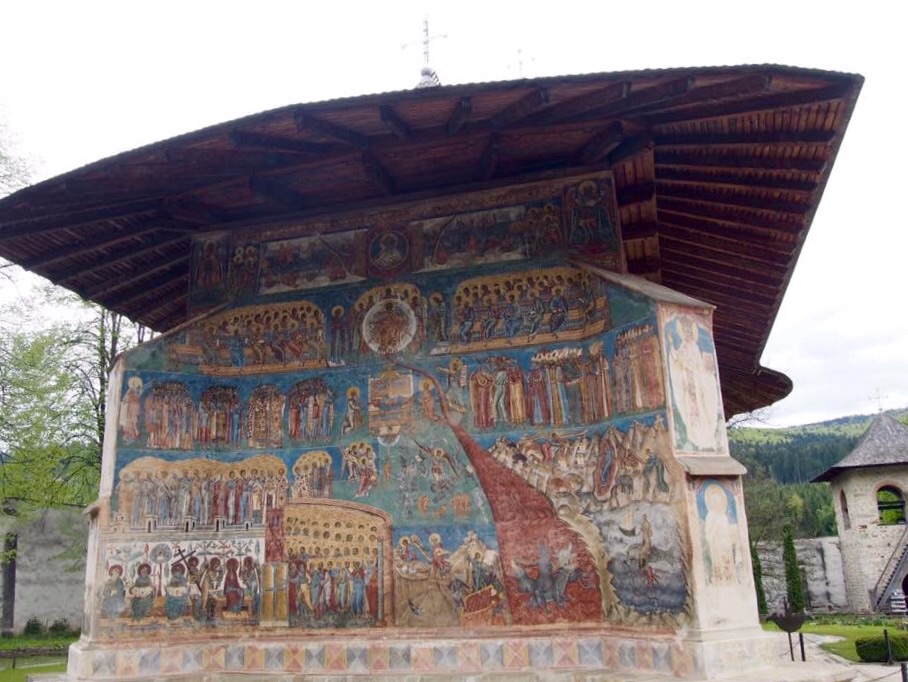 dating back to the early 1500's and wondering what natural ingredients were used to create the blue hues. When we visited in April it was off season but rarely had to
share any part of the monastery with anyone else. This may still be off the tourist radar for many people however given that it is a UNESCO site it could gain in popularity. I would highly recommend a visit if you have interest in fresco artwork.
Best Drink – Colombia coffee at Don Elias Organic Coffee Plantation (November 2016): Colombia is famous for it's coffee production and we had enjoyed countless cups of coffee around the country. Everyone has their own personal taste when it comes to coffee but in Colombia you will never be offered cream for your coffee as it would distract from the taste. You can have it black or with sugar in general. We headed to the source to see coffee plantation region near Salento to learn more about the coffee production. While on descent you can already see the beautiful lush green landscape that you can only imagine.
Don Elias plantation is a family run business that focuses on sustainable production and utilizing your environment to peak performance. They offer tours of the plantation which are very interesting to see their simple and wholesome process that produces a large volume of coffee. At Don Elias Coffee Plantation I had the best damn coffee in my life. I prefer cream and sugar in my coffee; however I was surprisingly in agreement with the locals that when you have a good quality coffee it is better to drink it black. The good news is that he sells the coffee whole beans or ground packaged onsite and I bought several packages to take home. The bad news you can only buy it on the farm and I should have bought more! Or perhaps when you visit you can pick me up a package?
Best Tour – Hello Bucovina (April 2016)
As an experienced international traveller I generally prefer to avoid organized tours. However we found Hello Bucovina as the perfect option as it offers private customi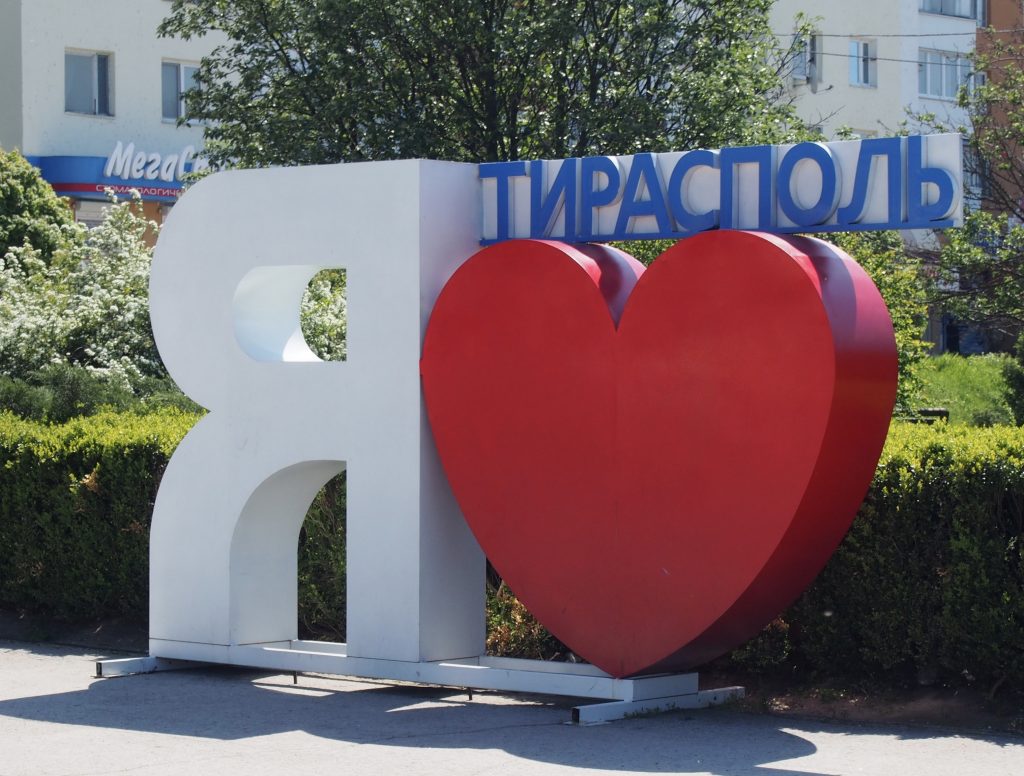 zed tours! We had requested a 3 day private tour which covered a big wish list of sights spanning many kilometers and multiple countries. We had two guides
over the course of the itinerary who were very knowledge about the sights, country, history, etc. The guides were extremely friendly and kindly greeted us at the airport late in the evening for transport to our hotel.
We had time available while in transit to learn more about local culture and current events. We spent several days with Chip as our guide who is also the company owner. Chip is very dedicated to providing his clients with the best experience and asks for feedback throughout the tour. We appreciated that each day the agenda and rough timelines were clearly established so we knew what to expect. I am looking forward to traveling to Eastern Europe sometime soon and connect again with Hello Bucovina to arrange another tour.
I wish you all a very Happy New Year and hope 2017 brings you great travel adventures!
Seek your adventure!