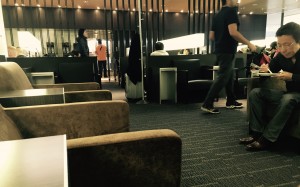 Here you are at the airport looking for a place to sit and perhaps have a snack.  Let's step away from all the airport hustle and bustle and take some time to relax in a comfy seat.
How do you get lounge access?  
You can get lounge access based on your ticket class, frequent flier status, credit cards or  you can simply pay for a day pass.   Lounge Buddy is an amazing app that I have loaded on my phone to check out my lounge access.  It is easy to utilize based on your specific status, credit card and itinerary.
Domestic carriers do not provide any lounge access for first class domestic travel.  I fail to understand the logic of this when you take in consideration New York to Honolulu nonstop travel time is 11.5 hours versus New York to Dublin nonstop travel time is a mere 6.5 hours.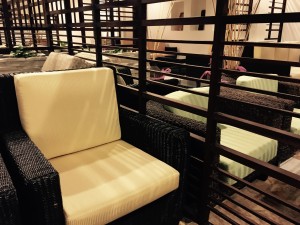 Where do I find lounge reviews?
Lounges very diversely in amenities from the basic coffee and cookie with a somewhat comfortable seat; all the way to gourmet dining with plush comfortable lounge chairs.   You can get a review similar to trip advisor specific to lounges at loungereview.com to get started.  However if you are looking for reviews on a specific lounge I recommend checking out boardingarea.com which has independent travel blogger reviews to many different lounges.
When should I use a one time visit pass?
I save my one time passes to utilize at lounges outside of the US because the benefits are typically much more generous.  However for domestic travel;  I would utilize them for long layovers or your flight gets delayed.  Keep in mind that lounges typically have airline agents available that are usually very accommodating to help with travel issues.
Last year I was waiting for a flight from Chicago to Washington DC yet my flight was continuously  getting delayed and I wanted to get on the standby list for an earlier flight.  In order to add yourself to a standby list you must speak with an agent in person or on the phone.  Given the storms on the east coast causing the delays the phone call wait time was over 1 hour;  yet a short walk up to the desk in the lounge and magic.  I am on the standby list and actually better yet the agent booked me a seat as the flight was boarding soon.  By the way, my original flight was cancelled after 5 hours of delays.
Lounge etiquette
Lastly let's talk briefly about appropriate lounge etiquette.  It saddens me that this is not common sense but alas here we are my friends.  The lounge is similar to relaxing in a friends living room.   Don't put your feet on the couch; it does not belong to you.    Be considerate of your fellow lounge neighbors;  trust me that nobody wants to hear every detail of your day or witness a FaceTime call with your family.  Your personal life should be just that; remember you are in a public space.  There are usually business office spaces or private rooms for anyone looking to have a long personal chat.  In the event that you are traveling with children please ensure your children are not running around the lounge or playing with their iPad at full volume.  Be comfortable but be respectful!