Shake your what? Djibouti? You have heard of it right. Is it the new dance craze?
A few weeks ago I had never heard of this African nation called Djibouti pronounced "ji-boo-tee". However in less than a 24 hour period the country came up in two very different circles of conversation. It was a sign. We need to learn more about this country!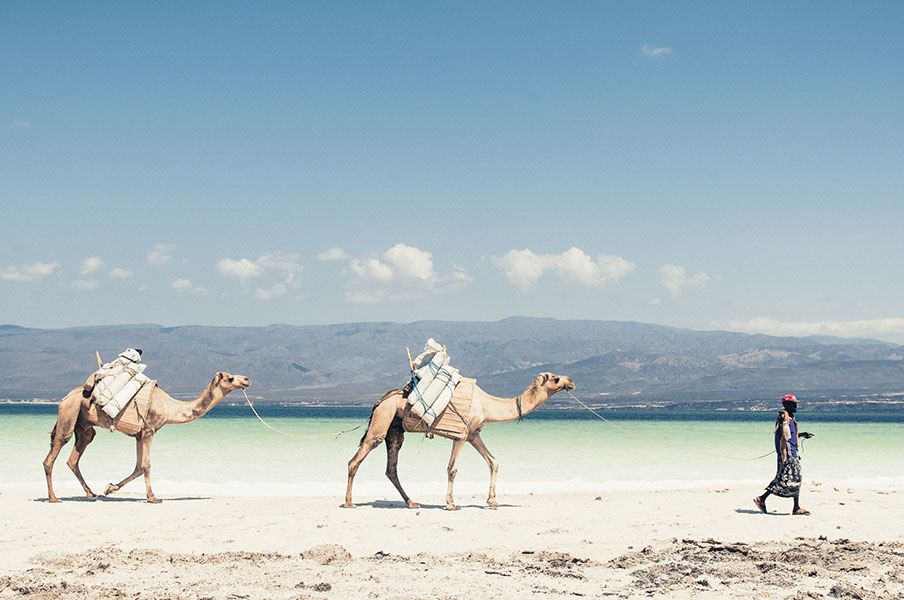 Djibouti is located on the Red Sea and Indian Ocean giving the nation a strategic advantage for Suez canal shipping lanes providing a majority of the nation's trade. The region has been inhabited since 8000 BC with a current population of just under 1 million speaking primarily French and Arabic.
What is there to see in Djibouti?
Check out Lake Abbe with a lunar atmosphere and covered with flamingos. Famous for filming location of first Planet of the Apes movie (in review for UNESCO heritage status)
Take a hike among the Goda Mountains to check out the waterfalls
Swim or more appropriately float in Lake Assal as the salt level is similar to the Dead Sea (in review for UNESCO heritage status)
Snorkel with whale sharks in the Bay of Ghoubbet
Soak up the Arabian culture with a visit to the sea side town of Tadjourah
In May 2015 The Telegraph had an article "Djibouti: Africa's hottest new travel destination" with tourism on the rise over 300% in the last 20 years. However tourism remains in it's infancy I suspect due to the cost and challenges of local transportation. I may not put this country high on my wish list however it definitely will be added to the list for a someday wish list.
For more information check out Djibouti Office National du Tourisme and Lonely Planet "Djibouti" guide book
Seek your adventure!