Well I thought 2017 was a pretty quiet year but when I reviewed all the details I had 29 flights and slept at 20 different hotels not including 7 nights aboard an Alaskan cruise. At the end of every trip I reflect on my experience to denote the highlights, any challenges and most importantly what I learned. I have summarized my top 5 events for the past year of travel adventures.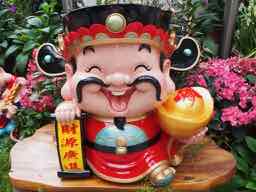 Best Festival – Chinese New Year – Hong Kong: Our trip to Hong Kong was during the Chinese New Year which provided many additional highlights to our visit. Our visit to Wong Sai Tin Temple was overwhelming with thousands of locals making their annual pilgrimage for Chinese New Year to thank the immortal for their answered prayers. We enjoyed a traditional Chinese New Year dinner one evening when wandering into a local restaurant. We were entertained by the performance of dragon dance in several locations which is another celebration to bring luck into the new year. We were particularly delighted the luck it brought us at the shops as everyone had a special new year discount.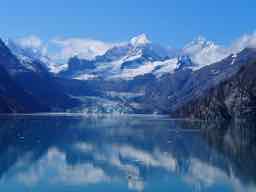 Best natural site – Alaska: WOW! I don't think I can pick just one specific spot in Alaska that was so beautiful as the whole state is overwhelming in natural beauty. There was whale watching, bear safari trek, train to the Yukon, visiting glaciers up close and seeing wildlife as we cruise by. It was far more spectacular that I ever imagined! I guess if forced to pick only I spot that took my breath away it would be Hubbard Glacier. We had the luck of the Irish with us that day as it was the only day all season the captain had even seen the peak of the mountain. It was glorious!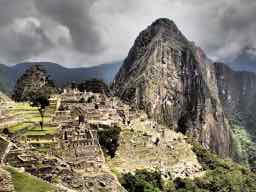 Best UNESCO Heritage site: Well this was the year of completing several wish list destinations. I have wanted to visit Machu Picchu for over 15 years and my day finally came. It is an incredible place! I would definitely recommend getting a personal guide otherwise it appears simply as a pile of old rocks. The annual highlight for Machu Picchu is winter solstice on 21st June to catch the sunrise allows for a symbolically return of the sun to earth to allow for a good harvest of crops. I am elated to have visited in 2017 given they will soon begin restricting access to some parts of the site given the high volume of visitors. Note: It is not the easiest place to move around and limited guardrails so I would suggest small children or adults with diminished mobility skip this outing.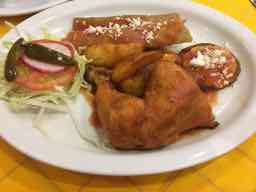 Best Meal – La Chata Guadalajara, Mexico: It is always true. When you see a long line of people waiting for food; it must be good. My hotel concierge had recommended I dine at La Chata while I was visiting Guadalajara. The concierge told me the best times when the line for a table would be shortest because there is always a line. I walked by to check the place out; it looked and smelled so good. I went for dinner one night and only had to wait about 25 minutes for a table before enjoying this gourmet feast. The food may not be very photogenic but with flavor this good I think it can be forgiven. Oh and the best part wast the meal price 108 pesos or roughly $6 however after a margarita (okay 2 margaritas) my total was still only $11. Olé!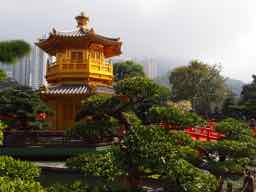 Best tour – Hong Kong Greeters Private Tour: I was traveling with a few family members and we wanted to experience "real" Hong Kong. Our tour was First Class service and we customized our itinerary via email in advance. Our guide was extremely knowledgeable and patient to answer any questions we had. In addition she provided helpful tips and recommendations for the remainder of our stay in Hong Kong. It was the perfect way to start our vacation in Hong Kong! Check out my Tripadvisor review to see details of our schedule for the day.
Seek your adventure!