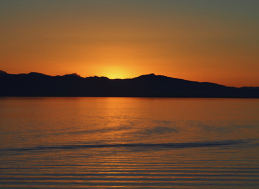 It is that time of the year; when every minute becomes more precious than gold. You may have already started celebrating the holiday season or find yourself in the final sprint to the holiday finish line; regardless there is not a moment to spare. I have a few ideas for gifts you can purchase while curled up on the couch in your pajamas.
Book a trip. Anywhere. Remember you are not just paying for a trip but for an experience with a lifetime of memories.
Book a local tour. Get out and see your back yard! Here is a place to start for ideas viator.com.
Get inspired reading a book about the Top 500 places to see.
Try new international foods in a monthly subscription to Try the World.
Introducing original travel photos prints from 1girlwhotravels! These travel photo prints will provide daily motivation to skip the Starbucks to save your pennies for your next trip. 1girlwhotravels can provide US delivery within 2-3 business days.
"Travel is the only thing you can buy that makes you richer"
May you all have a wonderful holiday season. I hope Santa brings you a ticket to Tahiti or whichever destination you choose!
Seek your adventure!